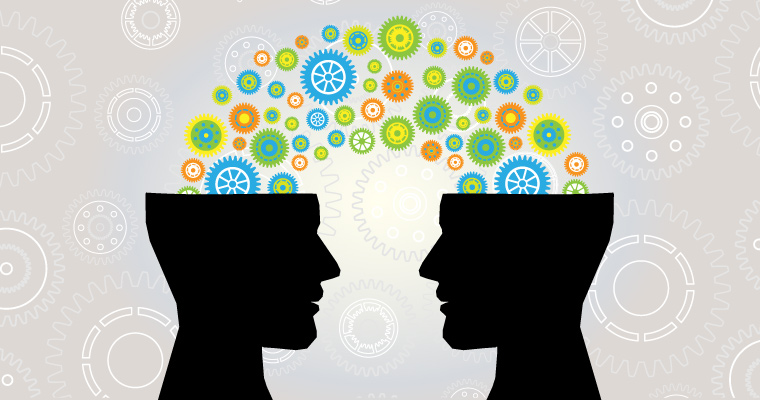 DISSEMINATION ACTIVITIES
Authors:
Raffaele Olivieri – WG1 Leader – Arma dei Carabinieri – Ra.C.I.S. – raffaele.olivieri@gmail.com (Italy)
Jesùs Medina – Chair DigForASP – University of Cadiz – jesus.medina@uca.es (Spain)
Stefania Costantini – vice-Chair – University of L'Aquila – stefania.costantini@univaq.it (Italy)
Francesca Alessandra Lisi  – Science Communication Manager – University of Bari – francesca.lisi@uniba.it (Italy)
Abstract
In the frame of Police Investigations, in particular to Digital Investigations and Digital Forensics cases, data collection on "crime scene" needs further elaboration for the contextualization in the real case.
The Evidence Analysis phase has the aim to provide objective data and suitable elaboration of these data can help the Investigators in the formulation of possible investigative hypotheses, which could later be presented as proofs of evidence in courts.
Investigations with a high amount of heterogeneous data represent a huge problem for the human mind in the search for events, connections, facts or demonstrate alternative solutions. However, many investigative problems can be formalized and expressed with a mathematical approach and solved with reasonable efficiency using Artificial Intelligence and Automatic Reasoning.
COST Action CA17124, called DigForASP (DIGITAL FORensics: analysis tests through intelligent systems and practices), financed by the European Union with the funds for "European cooperation in science and technology, Horizon 2020″, was born for the exploration, study the delicate issue of the application of Artificial Intelligence and Automated Reasoning to the investigative world, through the creation of a multidisciplinary scientific network.
DigForASP, with activities in the period September 2018 – September 2022, has aims to help the human operator (Law Enforcements, Lawyers, Public Prosecutors, Judges, social scientists, criminologists) in the analysis of investigative data as well as the formulation of hypotheses for the resolution of complex cases, through Artificial Intelligence techniques available to guarantee ethic, reliability and verifiability.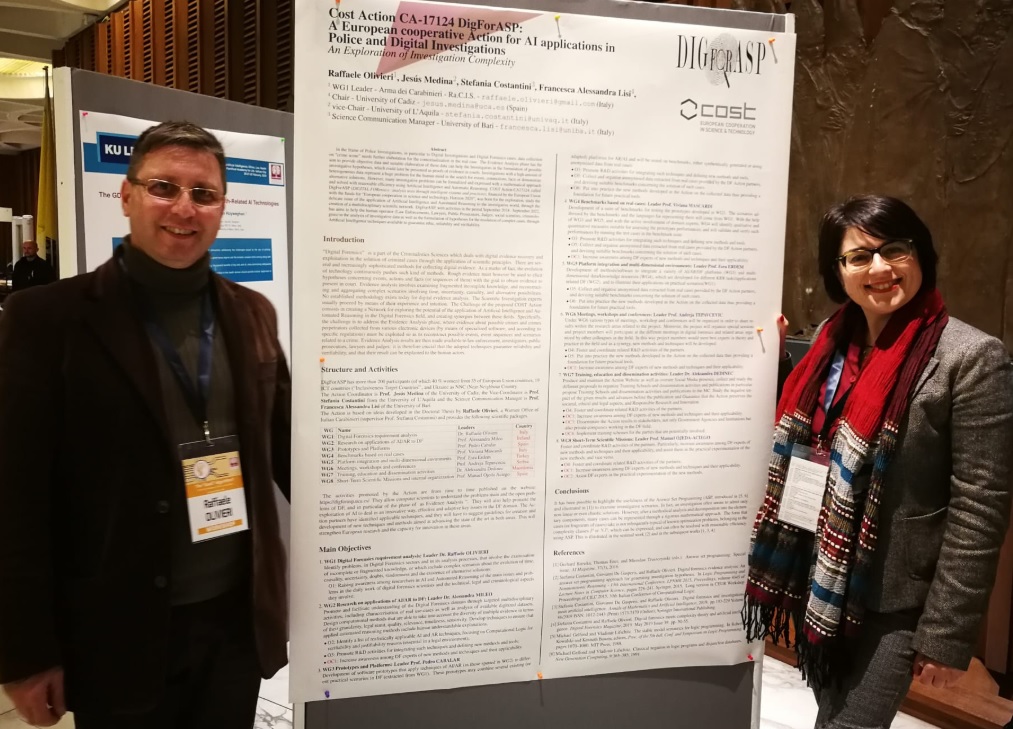 On February 17-22, 2020,

Zeno Jean Geradts (MC member of the Action)

attended the  "72nd Annual Scientific Meeting" of the American Academy of Forensic Sciences in Anaheim (United States), with a talk entitled "The Application of Artificial Intelligence (AI) in Digital Forensic Science" (page 463) and organized a workshop with a presentation on deep fakes entitled "Forensic Multimedia Authentication: Real-Life Challenges" (page 30).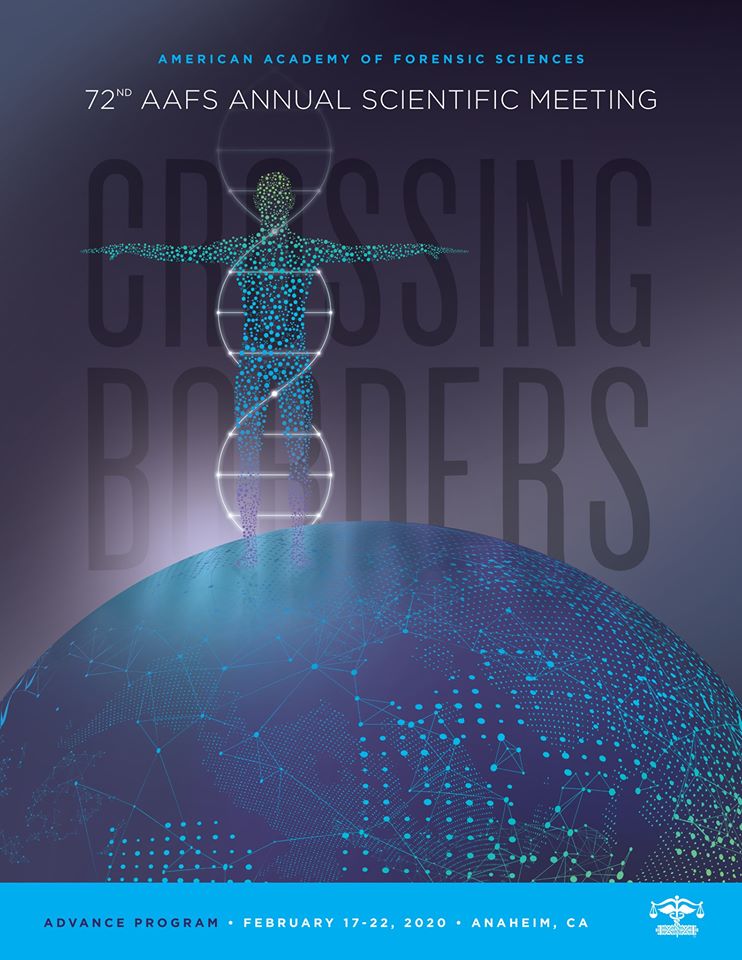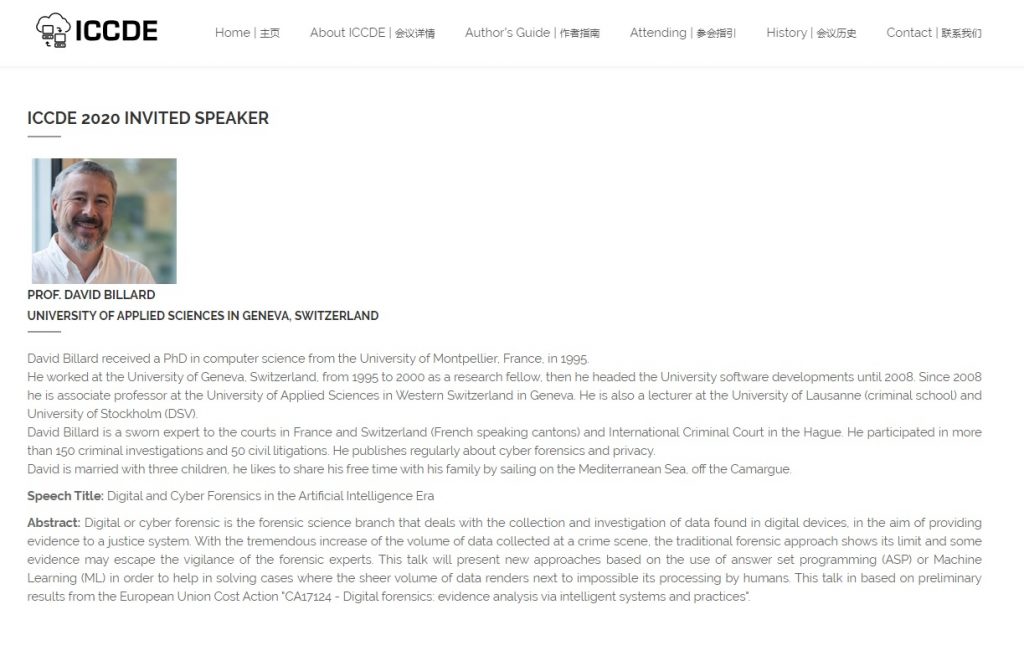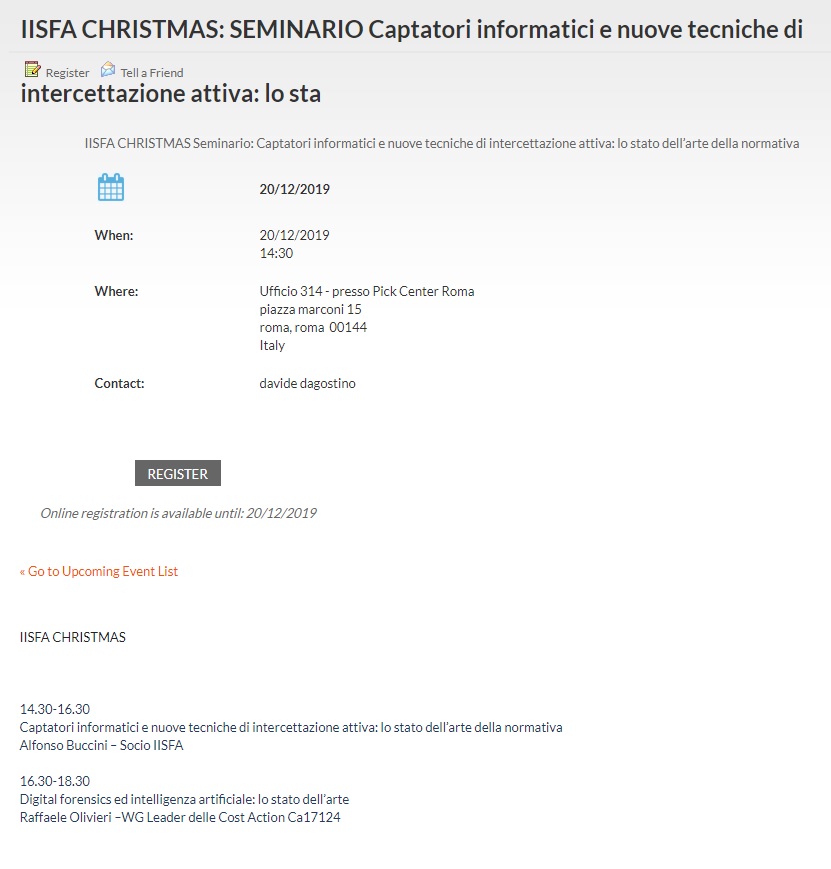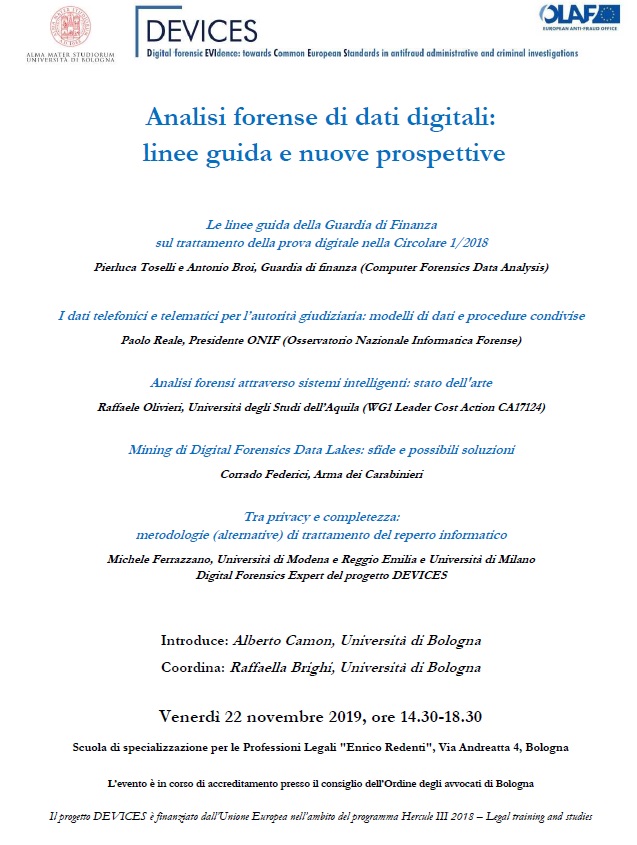 On November 15, 2019, at the Institute for Biostatistics and Medical Informatics, Faculty of Medicine of the University og Ljubljana Slovenia, Andreja Tepavcevic, Ivana Stajner Papuga gave a presentation entitled "Artificial intelligence methods in digital forensics".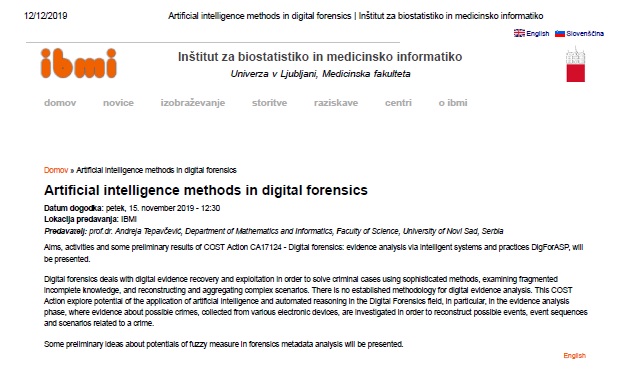 SCIENTIFIC PUBLICATIONS 
Piotr S. Maciąg, Marzena Kryszkiewicz, Robert Bembenik, "Discovery of closed spatio-temporal sequential patterns from event data", Knowledge-Based and Intelligent Information & Engineering Systems. Proceedings of the 23rd International Conference KES2019, 2019,

pp. 707-716. (4 – 6 September , Budapest, issn: 1877-0509)
Farrugia, Neil, and Joseph Vella, "Automating Footwear Impressions Retrieval through Texture", Information & Security: An International Journal, vol. 43, 2019, pp. 73-86.
Igor Kotsiuba, Inna Skarga-Bandurova, Alkiviadis Giannakoulias, Mykhailo Chaikin, Aleksandar Jevremovic, "Technique for Finding and Investigating the Strongest Combinations of Cyberattacks on Smart Grid Infrastructure", 3rd International Workshop on Big Data Analytic for Cybercrime Investigation and Prevention, within the IEEE Big Data 2019 conference, 2019.
Marko Krstic, Milan Cabarkapa, Aleksandar Jevremovic, "Machine Learning Applications in Computer Emergency Response Team Operations", 27th Telecommunications Forum TELFOR 2019, 2019.
Stefania Costantini, Francesca Alessandra Lisi, Raffaele Olivieri, "DigForASP: A European Cooperation Network for Logic-based AI in Digital Forensics", in Alberto Casagrande, Eugenio G. Omodeo: Proceedings of the 34th Italian Conference on Computational Logic, Trieste, Italy, June 19-21, 2019 (CEUR Workshop Proceedings 2396, CEUR-WS.org).
Johannes Oetsch, Juan Carlos Nieves, "Stable-Ordered Models for Propositional Theories with Order Operators", Logics in Artificial Intelligence – 16th European Conference (JELIA), 2019, pp. 794—802.
Milan Milosavljevic, Sasa Adamovic, Aleksandar Jevremovic, Milos Antonijevic,  "Secret key agreement by public discussion from EEG signals of participants", 5th International Conference on Electrical, Electronic and Computing Engineering

, 2018.
Jamal, Raiyn, "Data and Cyber Security in Autonomous Vehicle Networks",  Transport and Telecommunication, 19-4, 2018, pp. 325-334.