Call for Special Issue DigForASP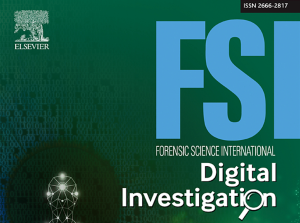 This is a new call for you can submit your advances in the topic of the DigForASP Action.
The best submitted papers will have the opportunity of submitting  their contributions to the Special Issue (Combined Approaches of Computational Intelligence and Mathematics to Digital Forensic) DigForASP at Forensic Science International: Digital Investigation (https://www.journals.elsevier.com/forensic-science-international-digital-investigation). This journal has an impact factor of 1.805 in the Journal Citation Report (JCR) and we expect this impact will increase in future revisions.
Deadline for submissions: March 17 (Friday), 2023
It must be used the following link: https://www.editorialmanager.com/fsidi/default1.aspx and selecting the Special Issue called 'VSI DigForAsp'. The submission will be reviewed once they will be submitted.
With any doubt or question do not hesitate to contact us.